Experience Atlanta's Rich History at Lumen Grant Park.
The amenities at Lumen Grant Park are top notch, but what about the neighborhood? Are you aware of the rich, Atlanta history that surrounds you? Our community is sandwiched between two historic neighborhoods, and you have some famous neighbors across the way!
Cabbagetown, Not Full of Cabbage
Don't let the funny name fool you, Cabbagetown is a hipster-cool art community full of hidden gems, and it's all about a mile from your front door. Originally home to textile workers from rural Appalachia, Cabbagetown has gone through dramatic transformations to become the neighborhood it is today. In 1881 the Fulton Bag and Cotton Mill opened its doors, and a community of mill workers was built up. After the mill closed in the 1970s, Cabbagetown started to go downhill. Thanks to revitalization efforts in the 1990s, Cabbagetown began to come around.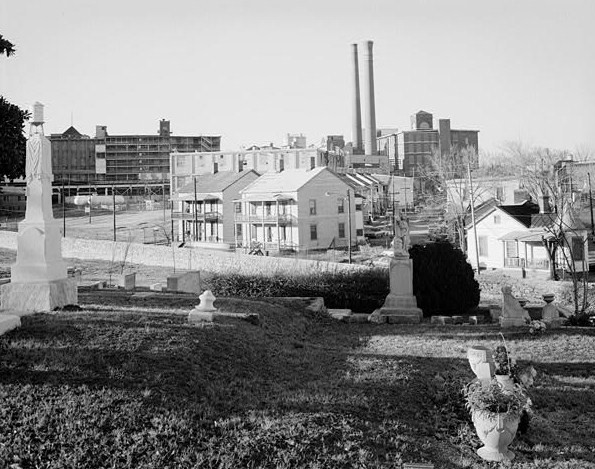 The historical neighborhood is now home to Atlanta's thriving street art scene. If you want to take in the best from local street artists, walk through the
Krog Street Tunnel
. It's much more than a tunnel lined with graffiti. It's a community message board and a functional, public art space.
Don't miss the great restaurants and nightlife Cabbagetown has to offer! One of our favorite Atlanta eateries, Carroll Street Cafe, is a bohemian bistro with a laid back European vibe. They serve pasta, tapas, and other great dishes. Another favorite is Petit Chou; a cozy restaurant serving up French versions of Southern classics. After you've eaten, head over to Sister Louisa's Church of the Living Room & Ping Pong Emporium. The Sister Louisa Church is an amazing place for kitschy fun. Part art gallery, part bar, and part ping pong tournament space; there's something for everyone here! If outrageous antics and offbeat art aren't your thing, try Joystick Gamebar. This retro gaming paradise features over 25 old-school gaming cabinets for all your nerdy needs!
Gone, But Not Forgotten
Are you aware of the history outside your front door? Less than a block away from Lumen Grant Park is Oakland Cemetery; which, believe it or not, is a wonderful place for a stroll. It's not just a final resting place for Atlanta's historical figures, it's an art gallery, an architectural wonderland, a grove for ancient oaks, a wedding venue, and so much more. As the season turns and the weather becomes more pleasant, we recommend spending a day at the cemetery.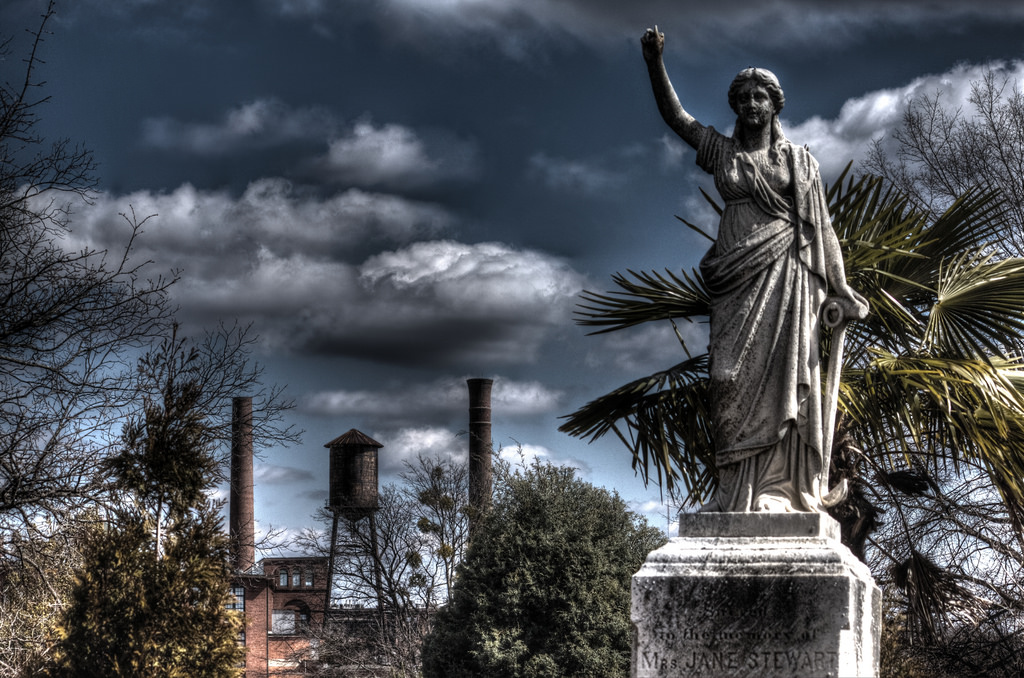 Spend a lovely spring day touring a cemetery? It sounds crazy, but trust us on this one. Since it's one of Atlanta's largest green spaces, the cemetery—or outdoor museum as we like to call it—is worth a visit; the permanent residents are pretty interesting too. See the final resting place of Carrie Steele Logan—founder of the first black orphanage in Georgia, Margaret Mitchell—author of
Gone With the Wind
, Bobby Jones—the only golfer to win all the sport's major tournaments in one year, and more! Also, springtime is the best time to stroll through Oakland Cemetery, rows of gorgeous heirloom daffodils are just starting to show their pretty faces.
Don't miss cemetery events either! On April 20, join a 90-minute walking tour of the cemetery. With the help of an incredibly knowledgeable guide, you'll discover the sights, symbols, and stories of Oakland. Learn more about the event here! We hope to see you there.
We hope you take the time to explore the Atlanta that lies just outside of Lumen Grant Park. We're lucky to be surrounded by such, beauty, history and thriving culture.
What is your favorite part of the neighborhood, let us know in the comments!